If you think we're now living in a bad James Bond movie you're not alone.
The Late Night Show With Stephen Colbert
has a nice take on Russia's "Special Envoy" Steven Seagall ...
For those of you just catching up, know that Steven Seagall's special envoy
appointment
by Vladimir Putin didn't come out of nowhere.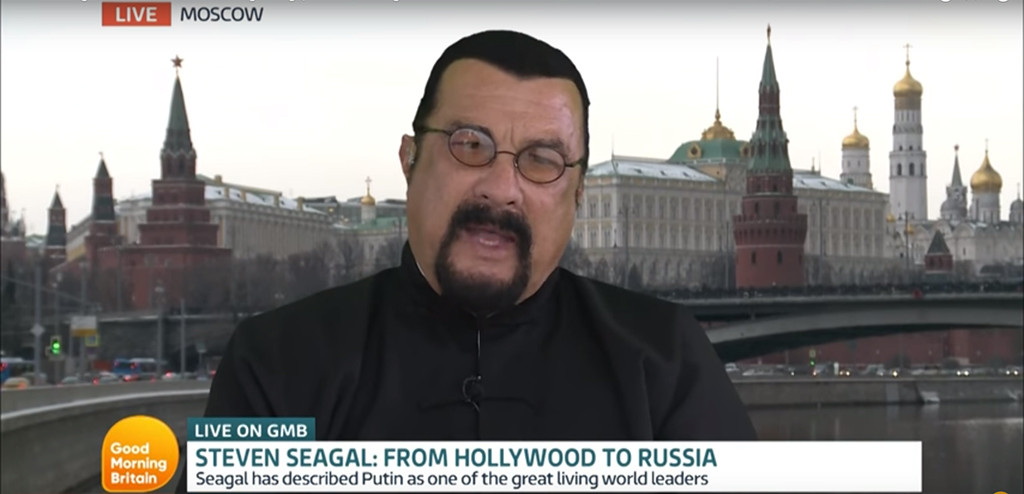 Seagall
has called
Vladimir Putin "one of the world's greatest leaders," thinks the NFL protests are a "joke" and "disgusting," and puts no stock in the claim that Vladimir Putin and the Russians worked to rig the 2016 U.S. presidential election in Trump's favor.
A trifecta in disillusionment for Russia's special envoy.
One more thing. Steven Seagall was
granted Russian citizenship
by Vladimir Putin in 2016 (in part for
his dancing
skills, no doubt).
Did I say "a bad James Bond movie"? Make that an Austin Powers movie. Sigh ...
So,
what's Russian for useful idiot
?
- Mark