From the Economic Policy Institute we learn that
the climb to middle class status
has become harder as the minimum wage rate has stagnated in America over the past 50 years.
Be sure to play with the interactive
graph here
.
Bonus Graph
: Also from the Economic Policy Institute, we learn that women still lag behind men when it comes to wages for doing the same job.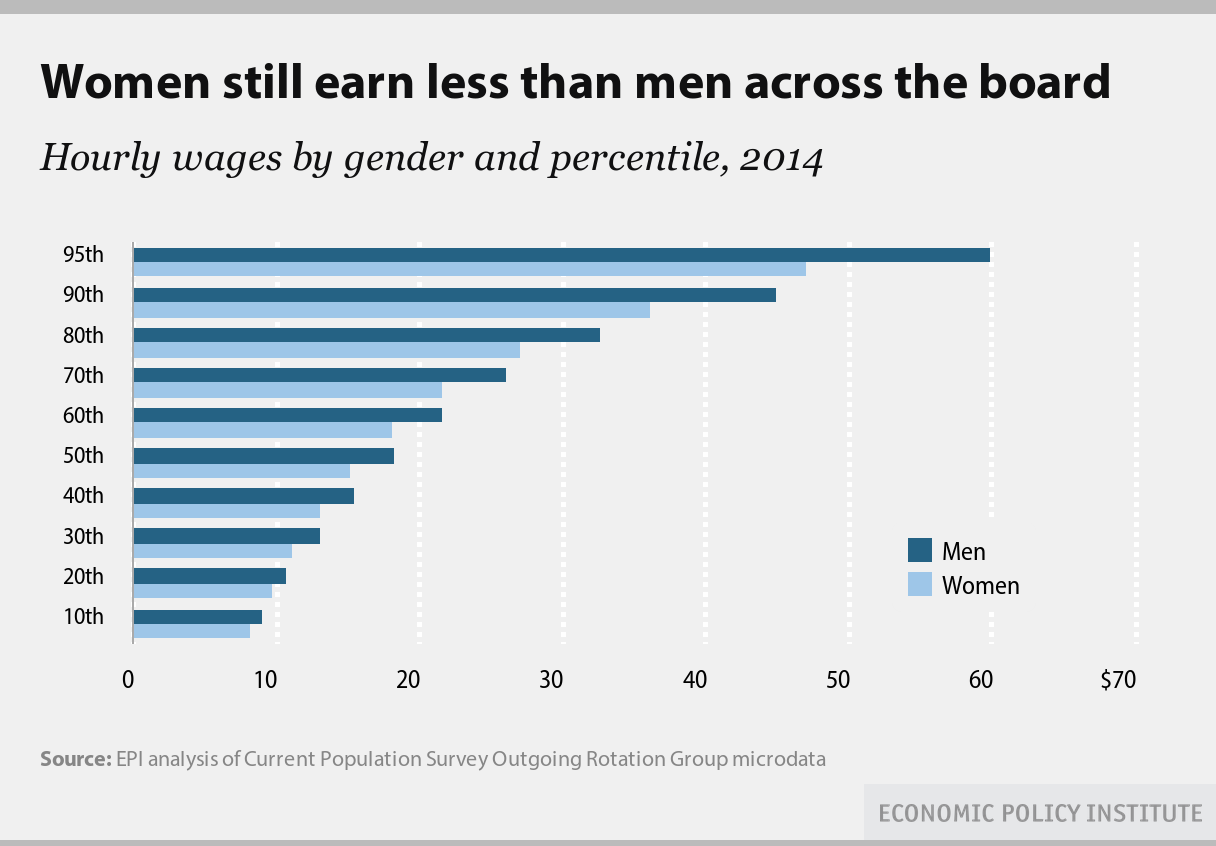 - Mark