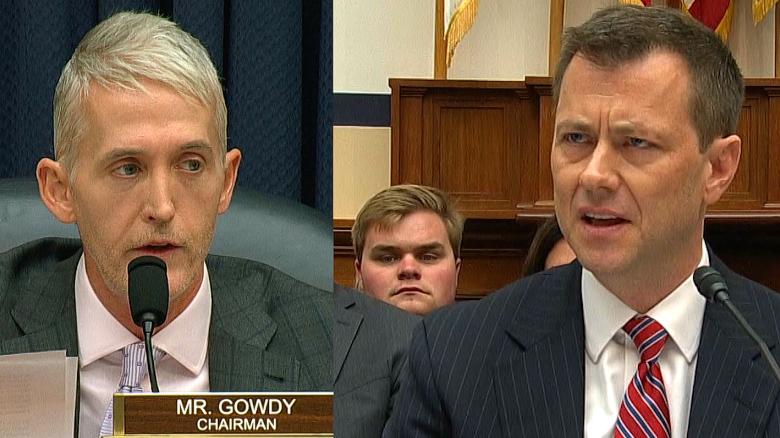 Rep. Trey Gowdy confronts FBI agent Peter Strzok.
FBI agent Peter Strzok smacks down Rep. Trey Gowdy for insinuating that he is somehow compromised because of anti-Trump texts that he sent after Donald Trump criticized a Gold Star family during the 2016 presidential campaign. What transpires afterwards is
Kabuki
theater, dressed in Republican attire, played out in the chambers of the U.S. Congress.
- Mark